July has been particularly rainy this season and the weather has been uncharacteristically dominated by cloudy, stormy days. Thankfully, the many precipitous days have been tempered with those of full sunshine. The extra moisture has been beneficial for many perennial species and they have produced flowers accordingly. Here's to the blooms of July.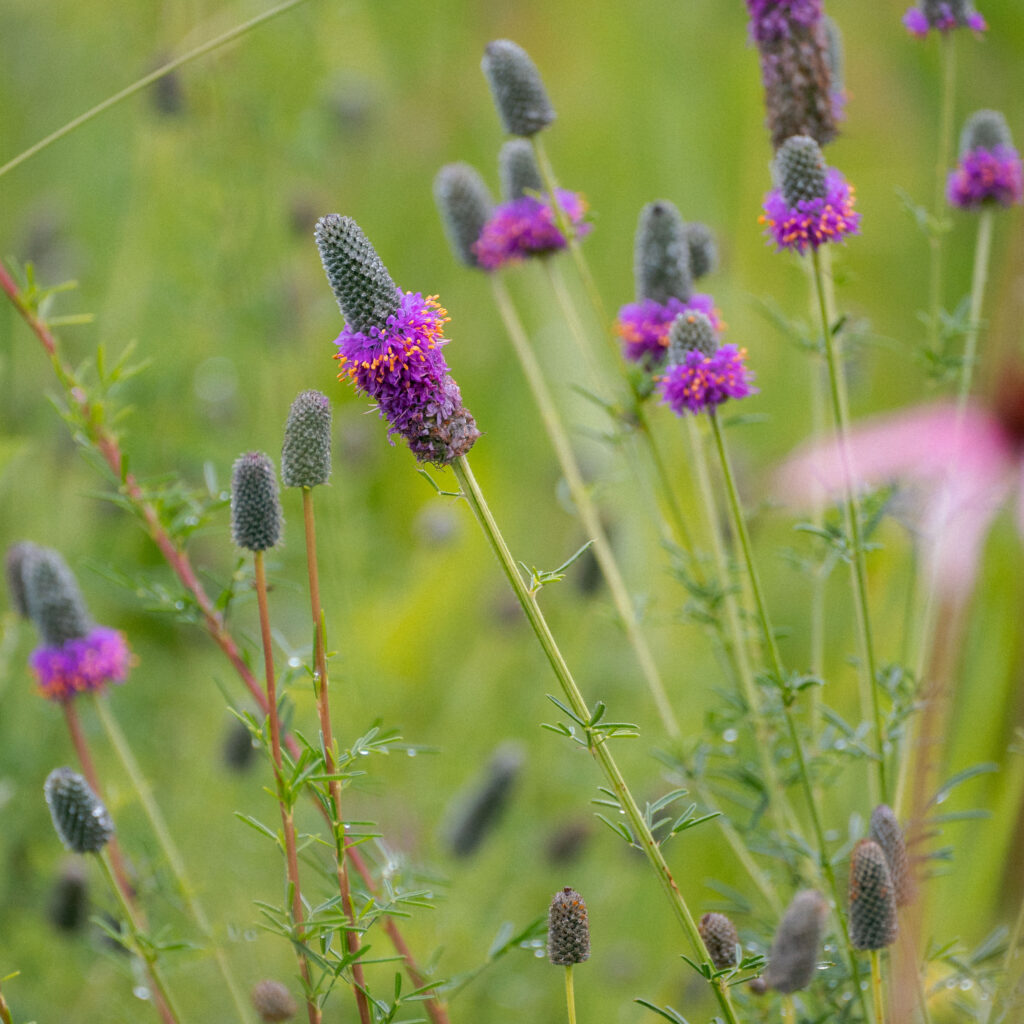 Purple prairie clover (Dalea purpurea) begins it bloom period at the beginning of July. Pollinators often circle around flower head methodically gathering nectar and pollen.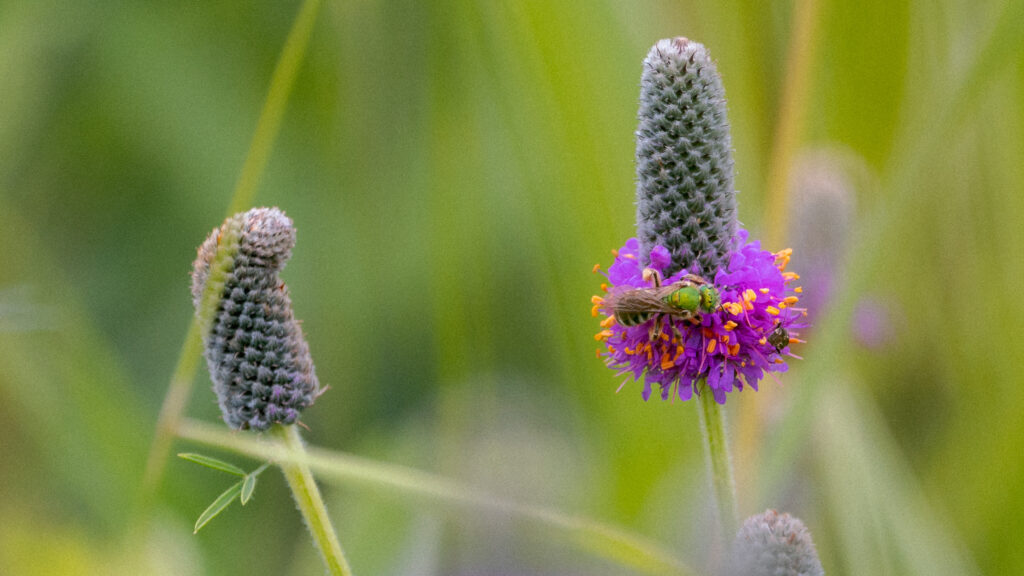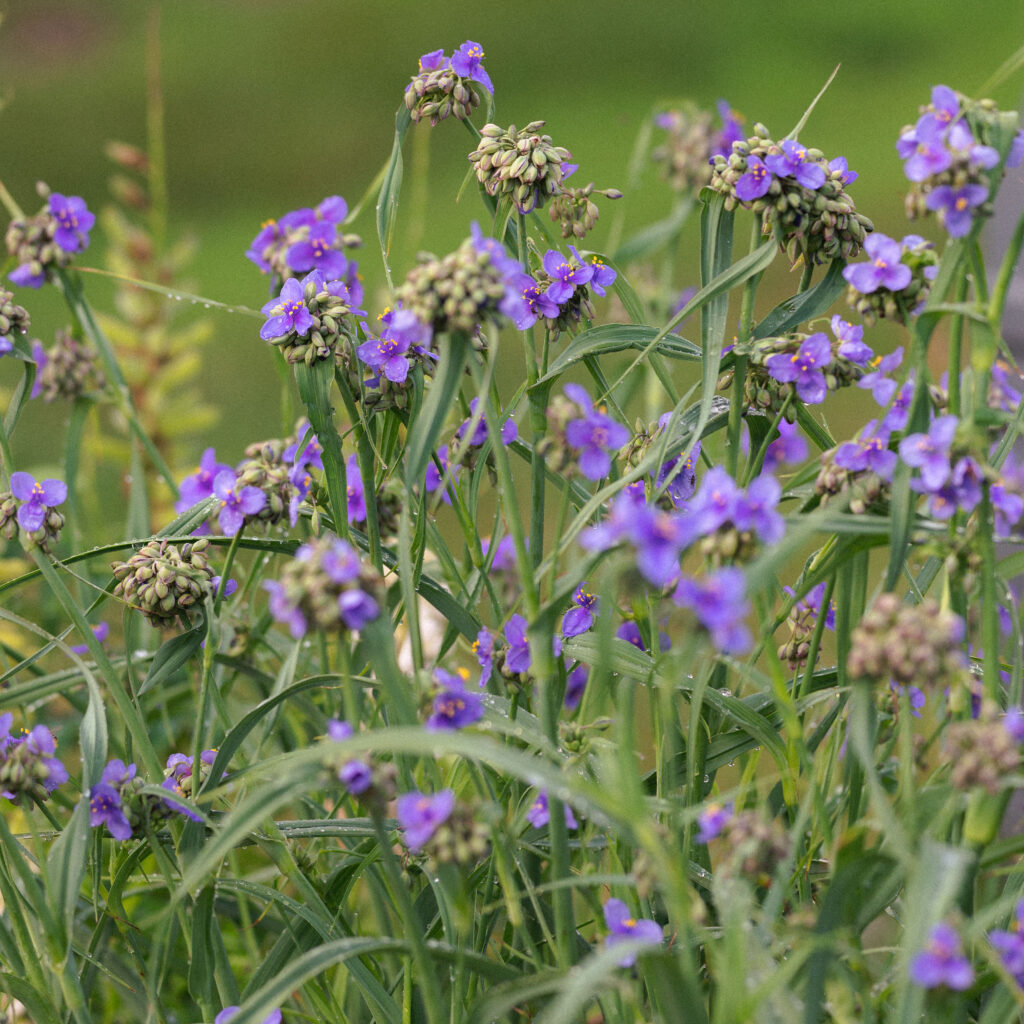 Spiderwort (Tradescantia ohiensis), terrible common name for a wonderful species, sports cool-purple, three-petal blooms. Flowers open in the morning and close at lunch on sunny days or persist until sundown on overcast days. A variety of pollinators can be found perusing the pollen laden blooms.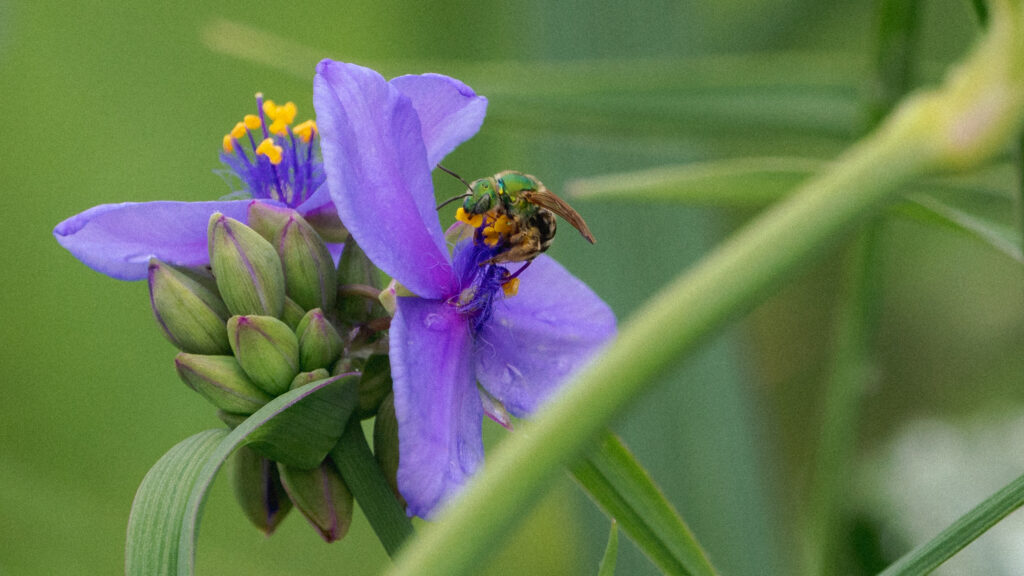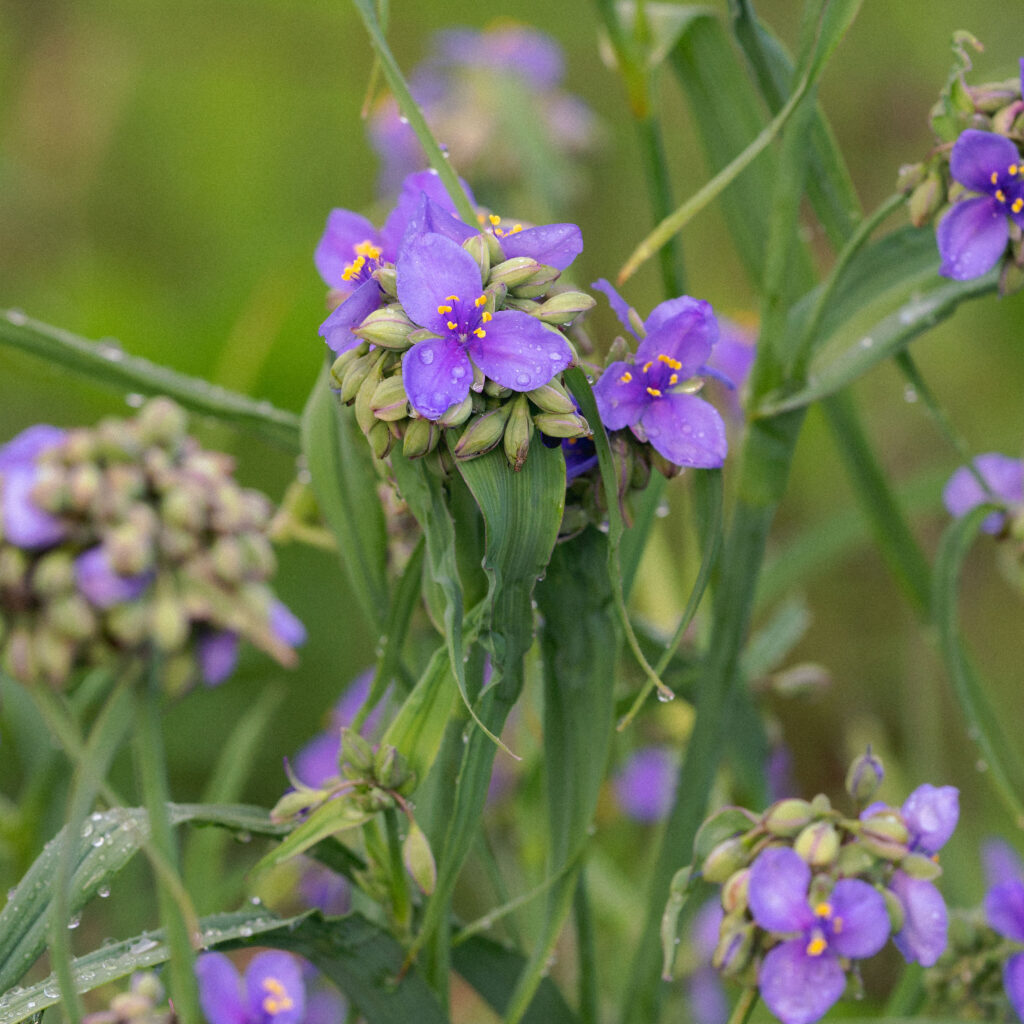 The vibrant, two-tone blooms of the blanketflower (Gaillardia aristata) enter the scene in July and produce new flowers right up until frost.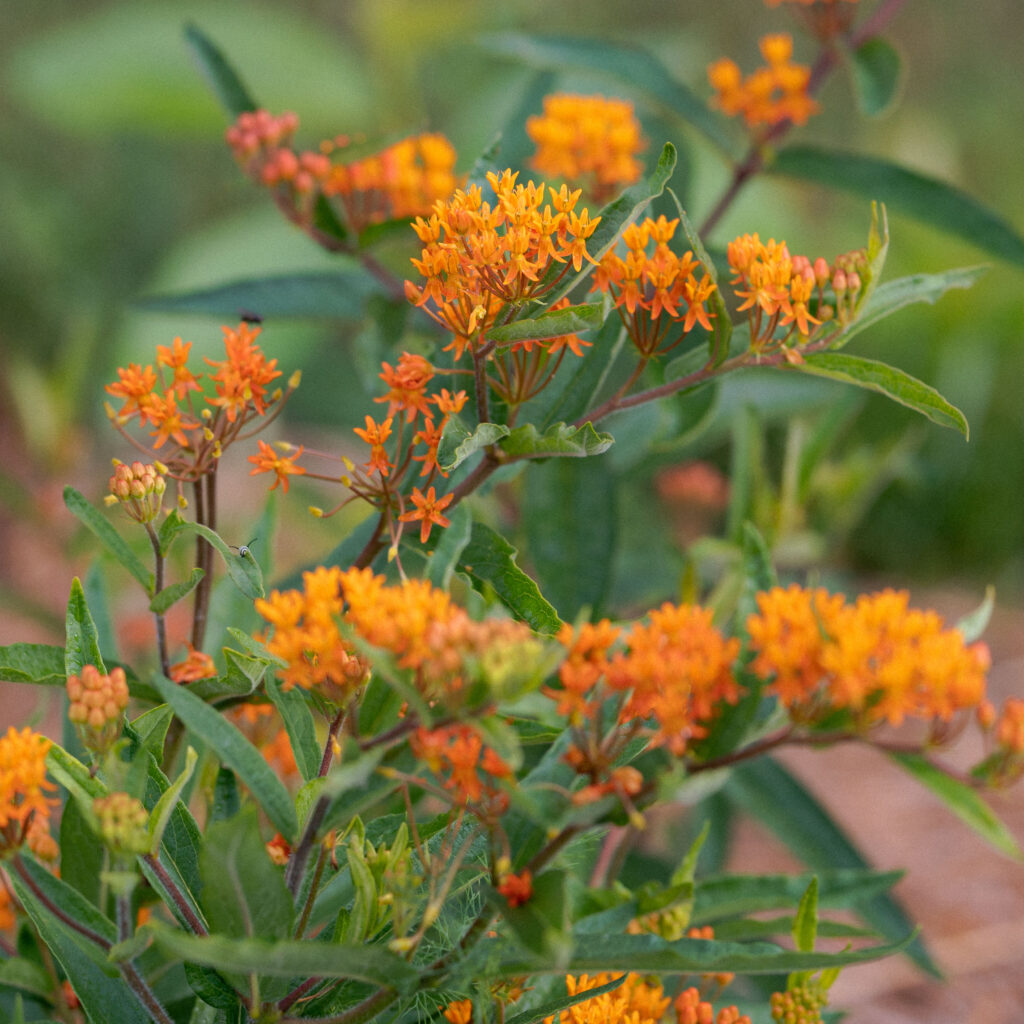 As an attractive monarch host plant the butterflyweed (Asclepias tuberosa) is becoming a favorite plant for many. Saturated orange flowers are visually prized while the cool green foliage is feasted upon by monarch caterpillars.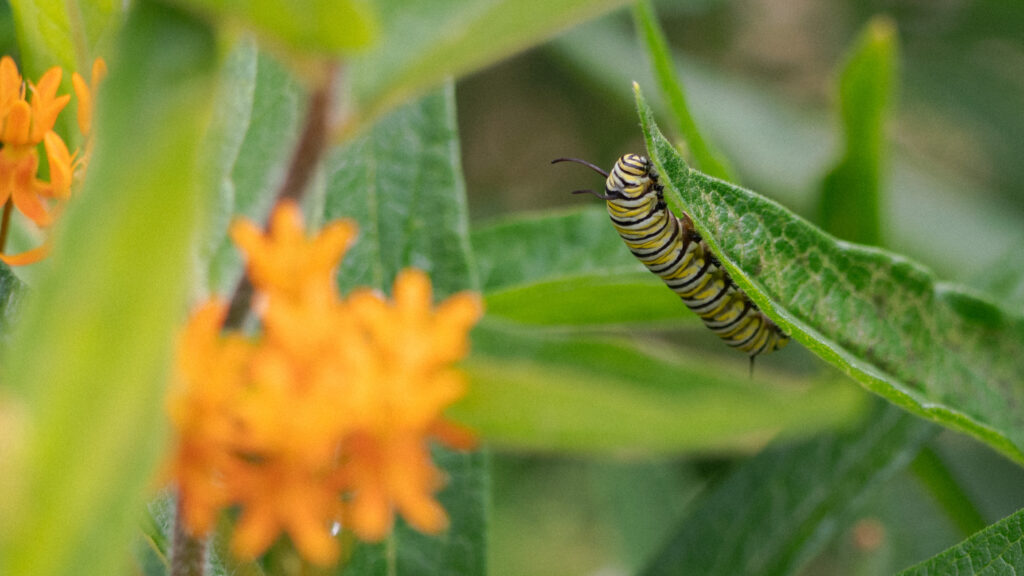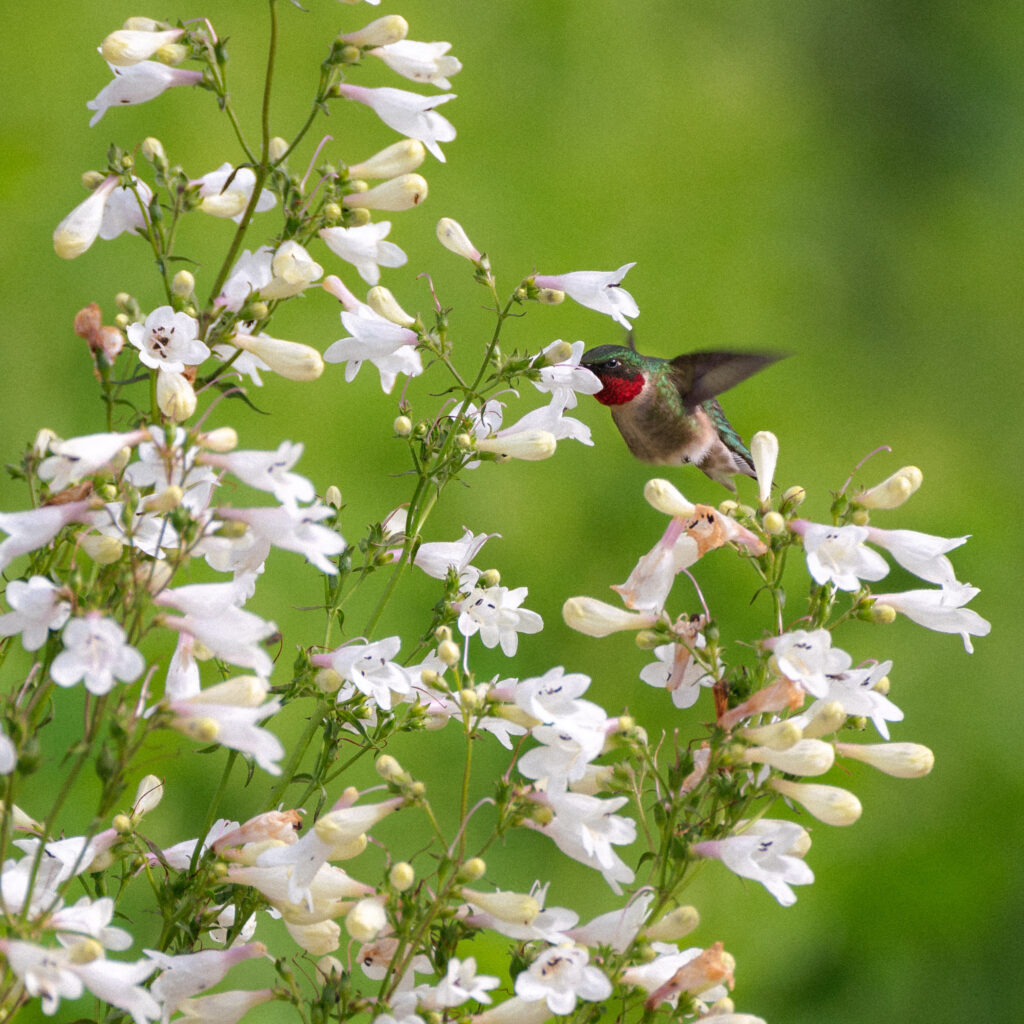 Foxglove beardtongue (Penstemon digitalis) is showy and beautiful. The local ruby-throated hummingbirds stop in frequently, every 15-20 minutes, to work different sections of our patch of beardtongue.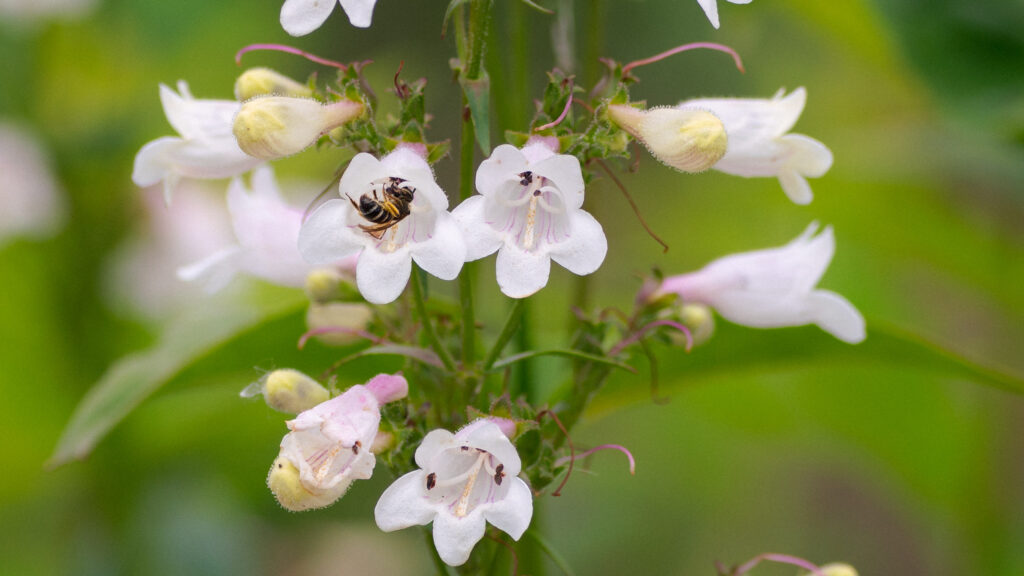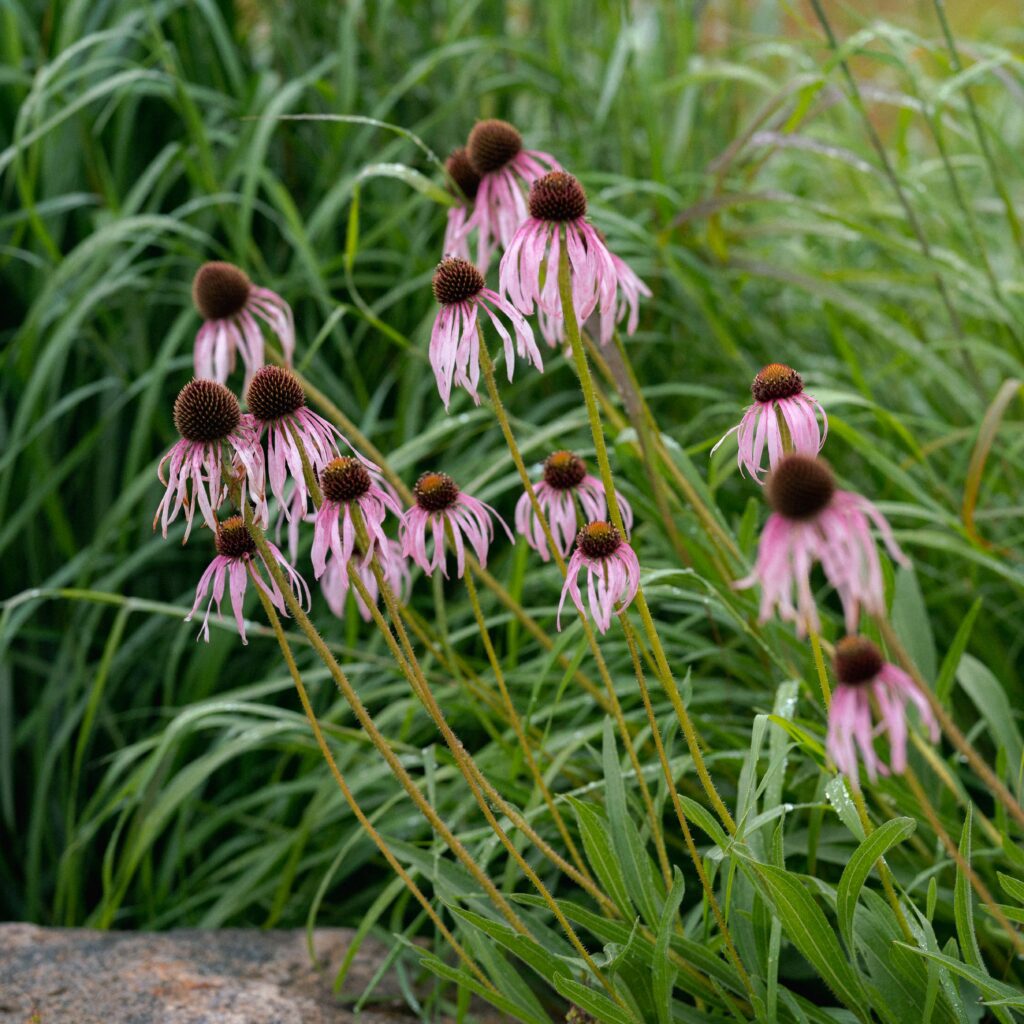 Pale purple coneflower (Echinacea pallida) is a stalwart of the prairie garden. They are hardy and long-lived members of coneflower family. We have found a high level of visual variation between plants with some having whitish petals and others with vibrant, magenta petals. This species is also known for it's narrow, drooping petals and the accentuation of the this characteristic is varied as well.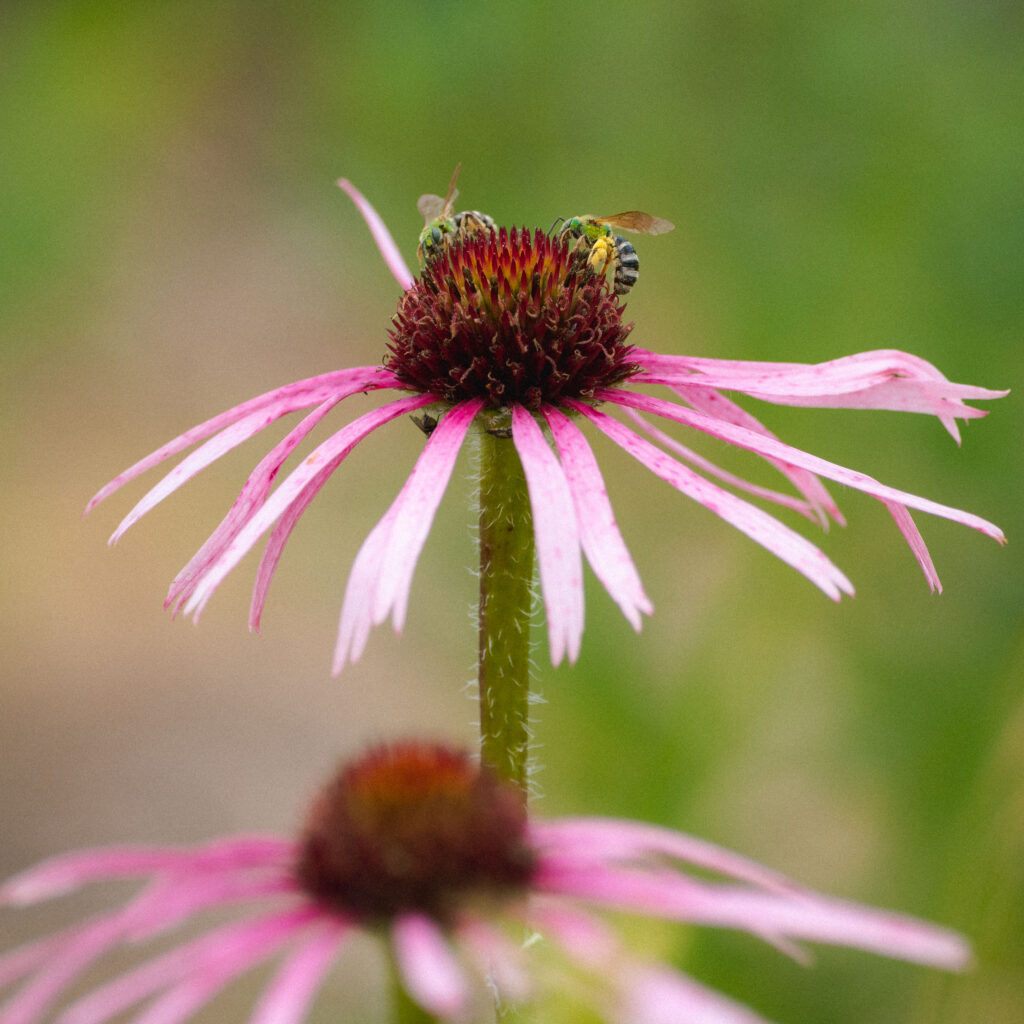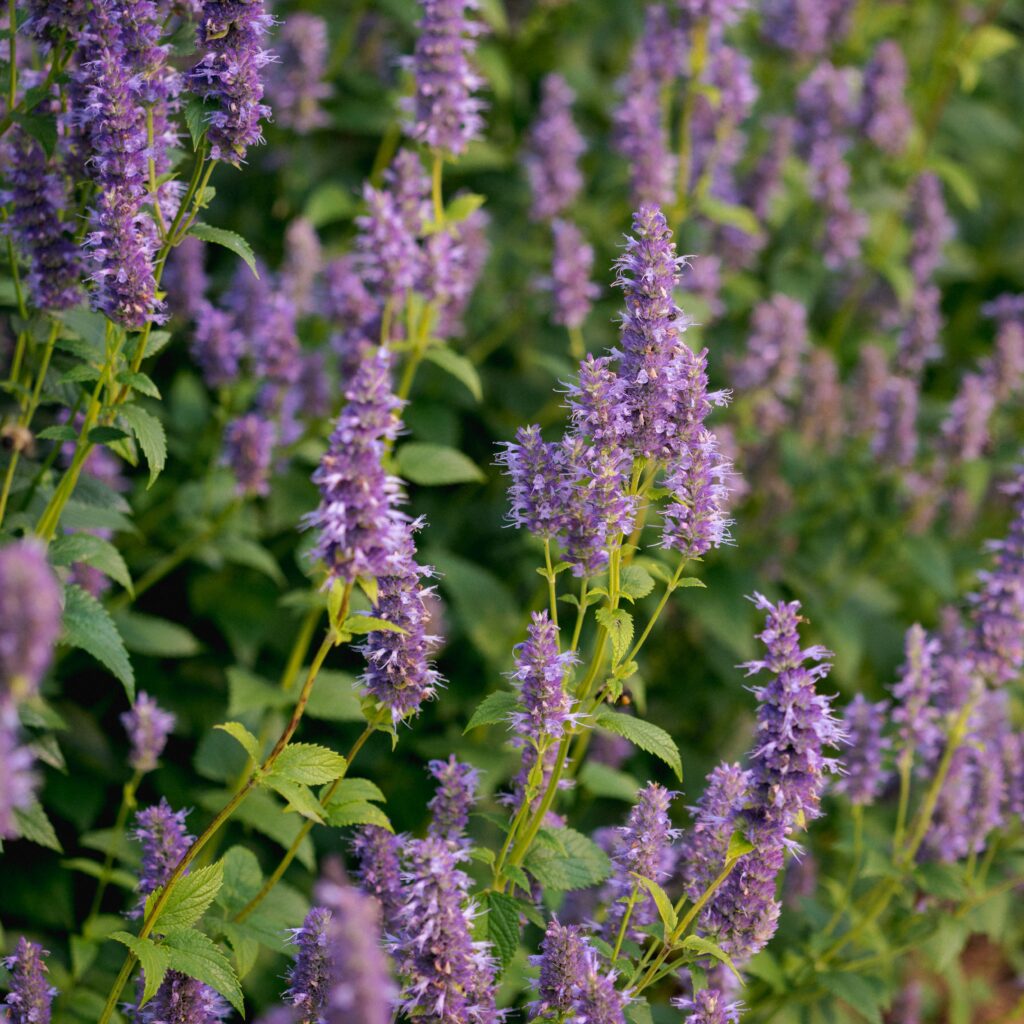 Anise hyssop (Agastache foeniculum) exhibits an array blueish-purple blooms.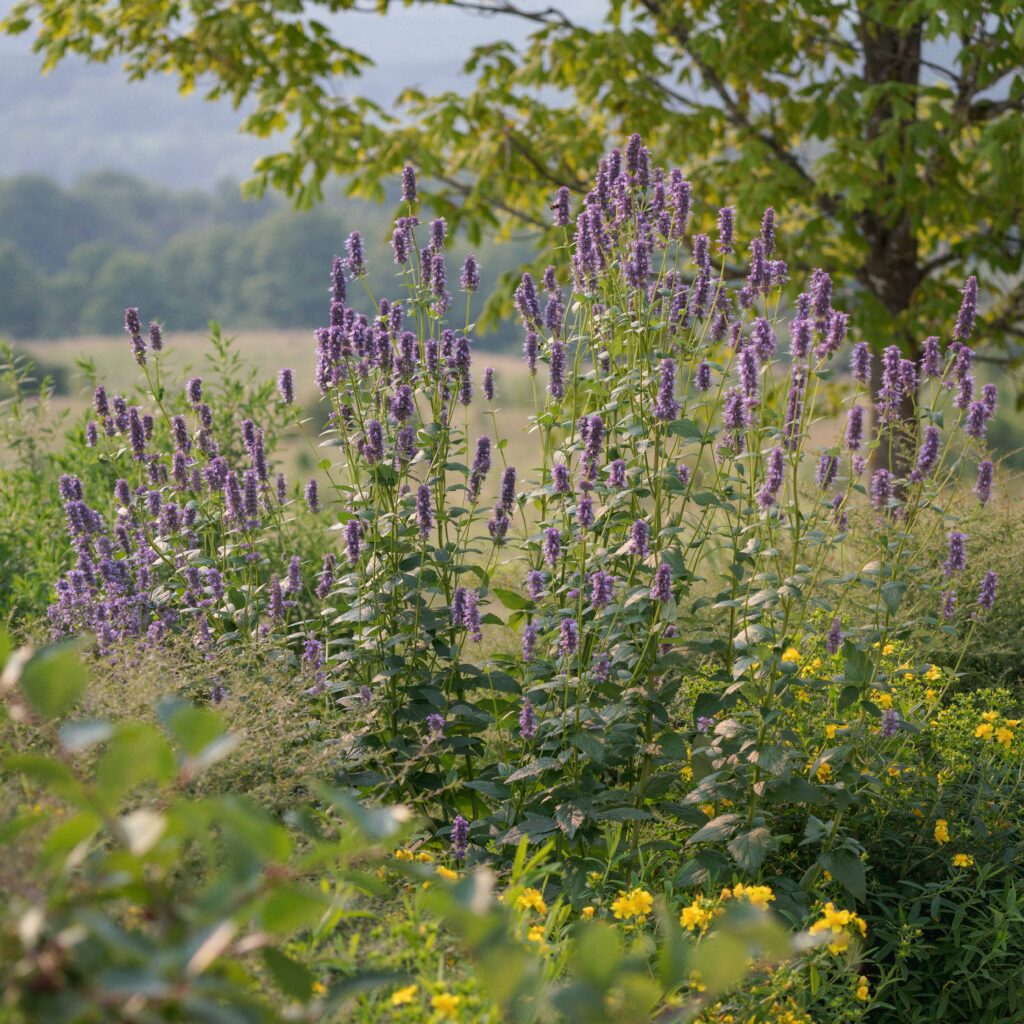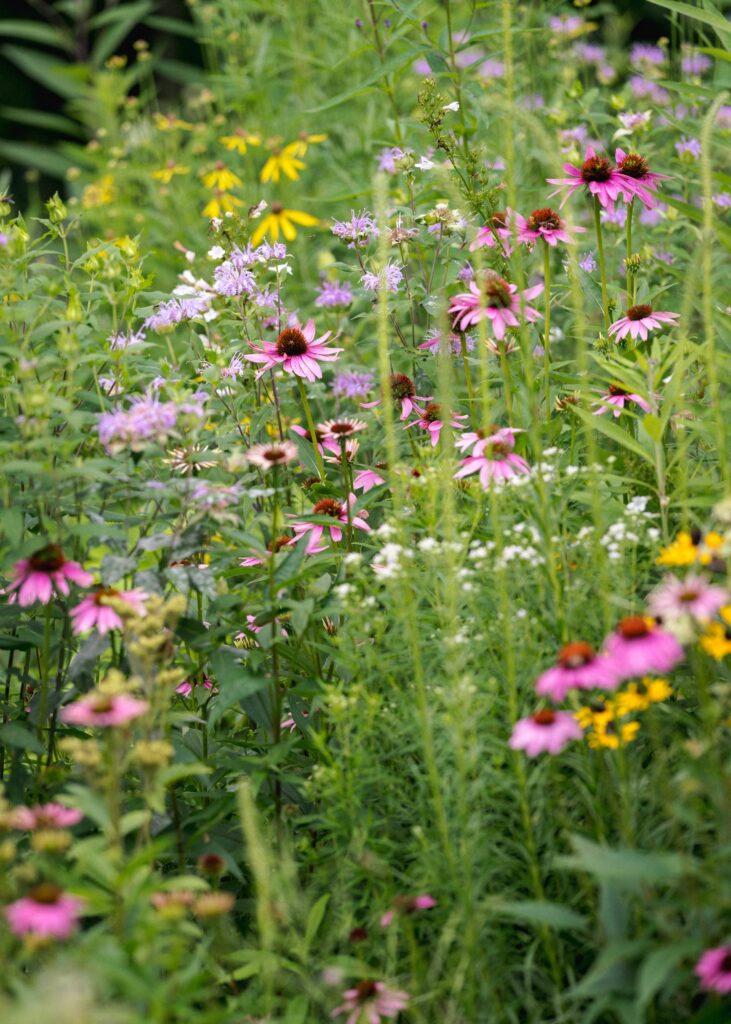 Purple coneflower (Echinacea purpurea) is one of the most attractive prairie plants in our garden. The cheery, daisy-like flowers decorate the summer garden and are sought after by pollinators.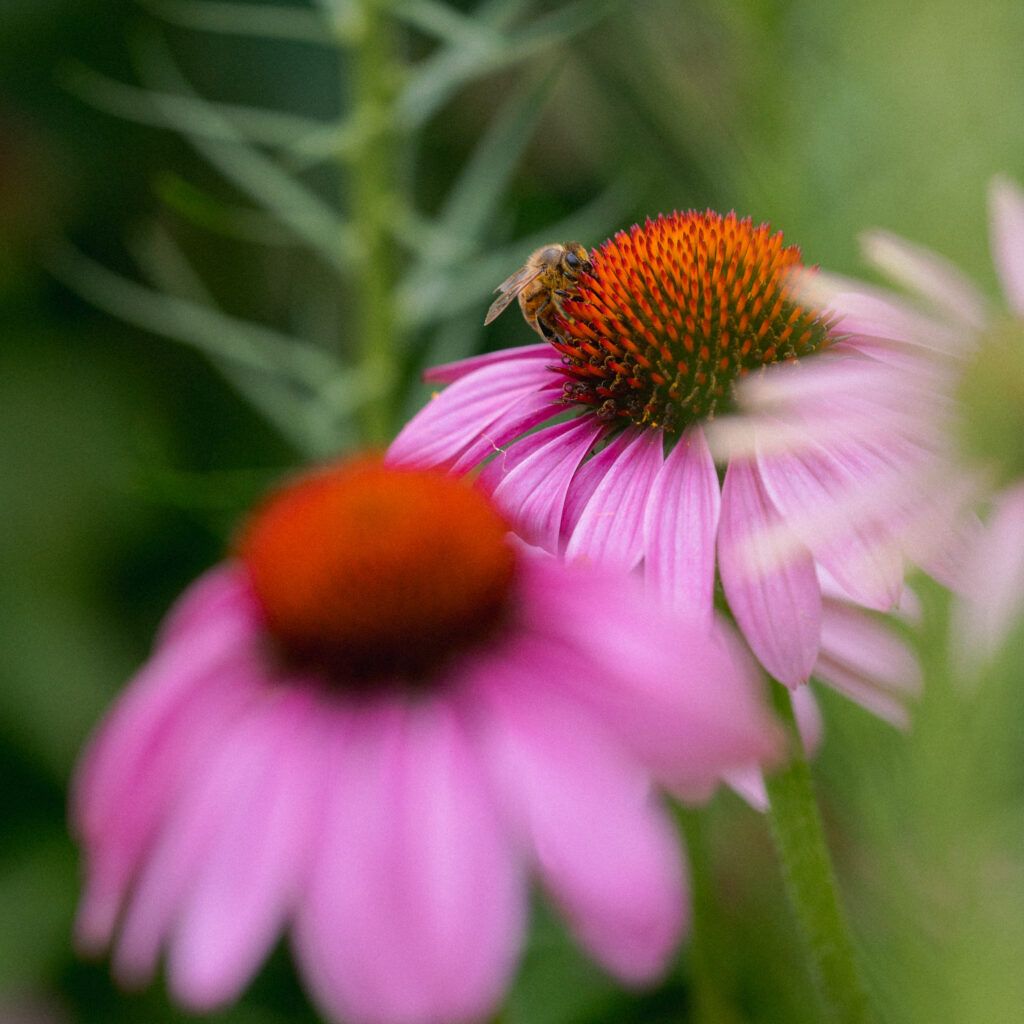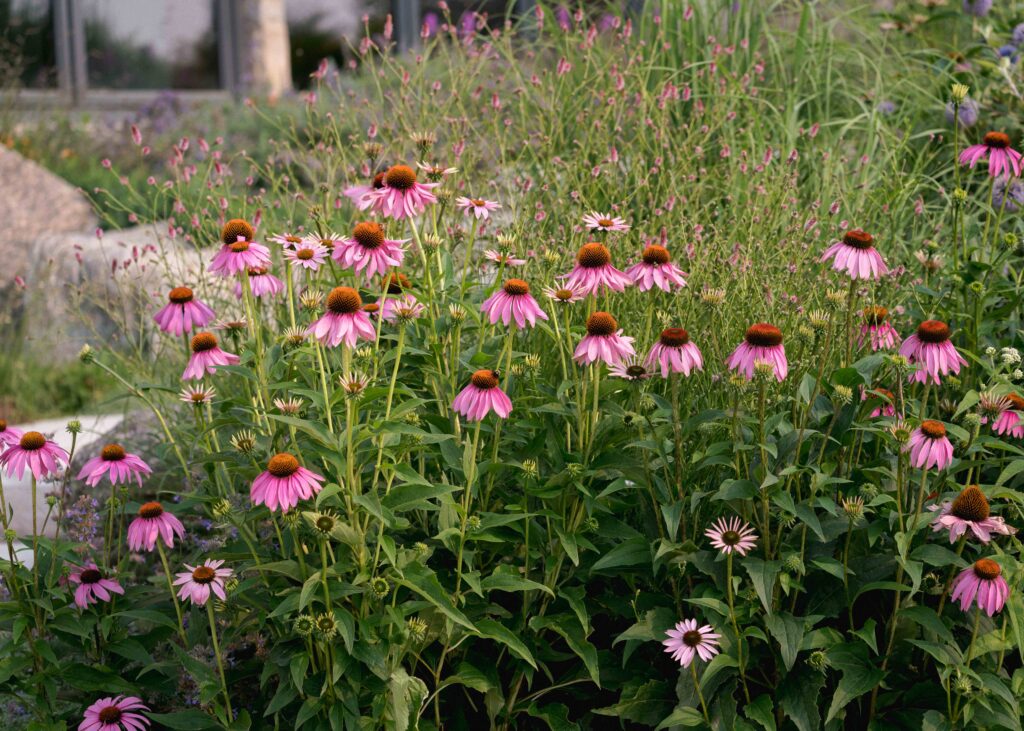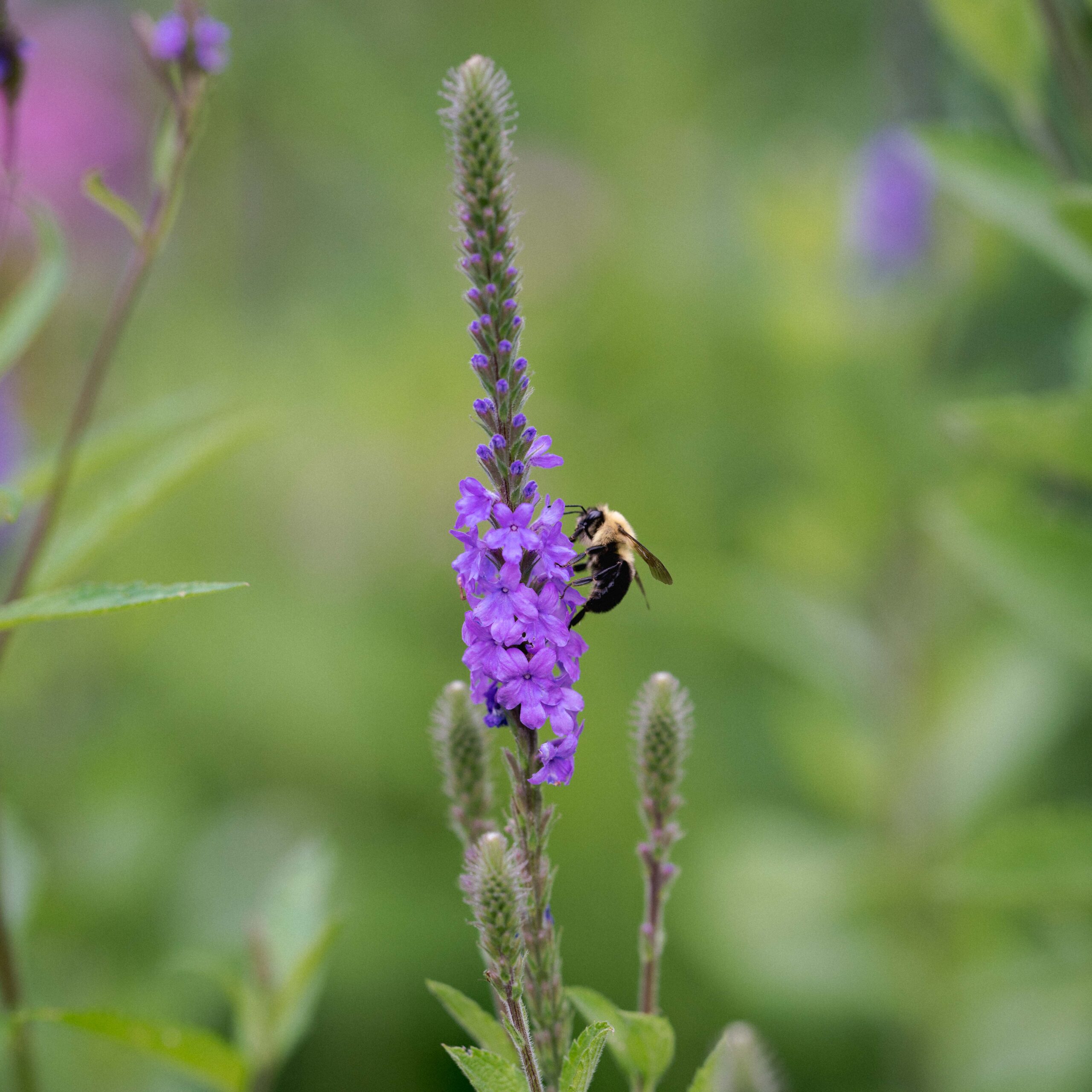 The vertical stature of the hoary vervain (Verbena stricta) is a welcome contrast to the coneflowers and beardtongues of our summer garden. Bumblebees enjoy visiting this nectar-rich species.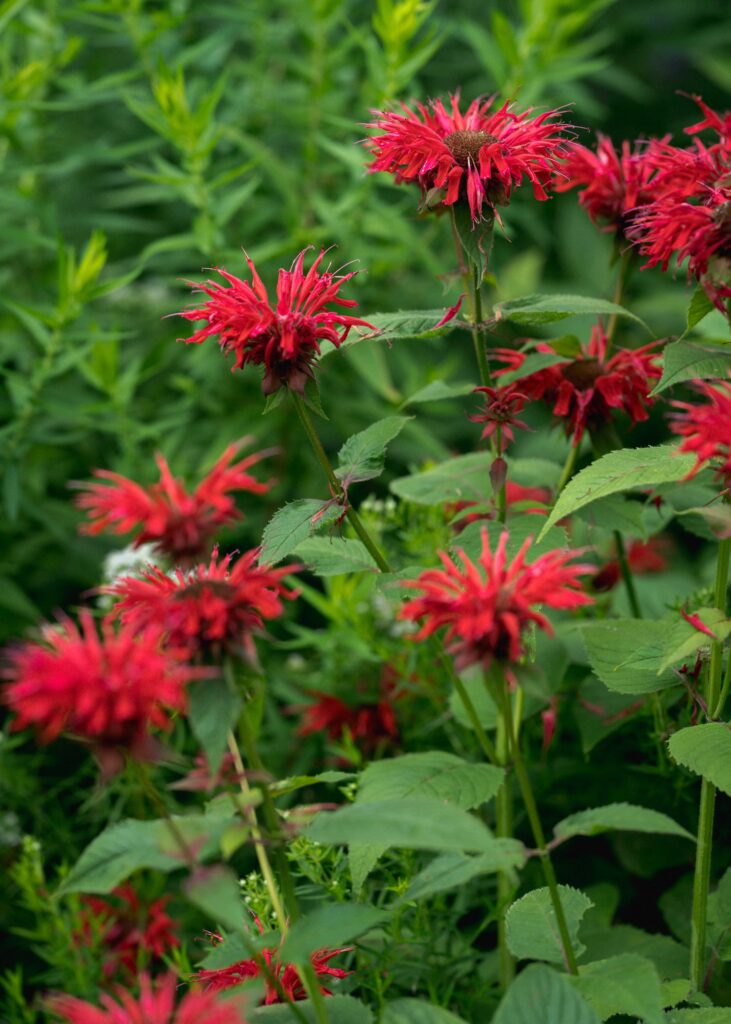 The bee balm (Monarda didyma) stunning scarlet blooms have won the hearts of many.
Swamp milkweed (Asclepias incarnata) is a monarch-host plant which can handle higher levels of moisture than others in the asclepias family. Although it prefers riparian conditions, the swamp milkweed is highly adaptable to medium moisture situations and can be used in a majority of home gardening applications.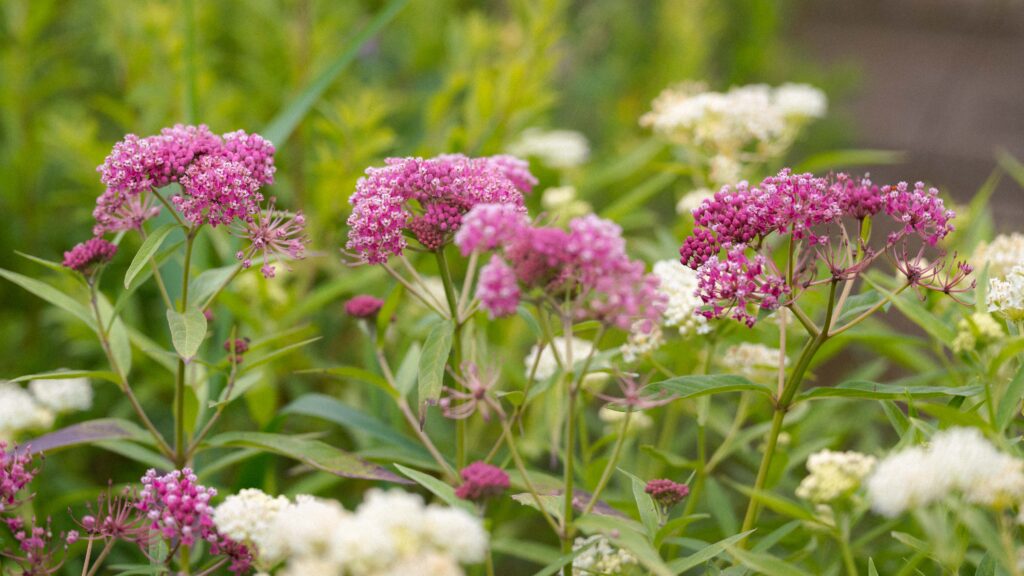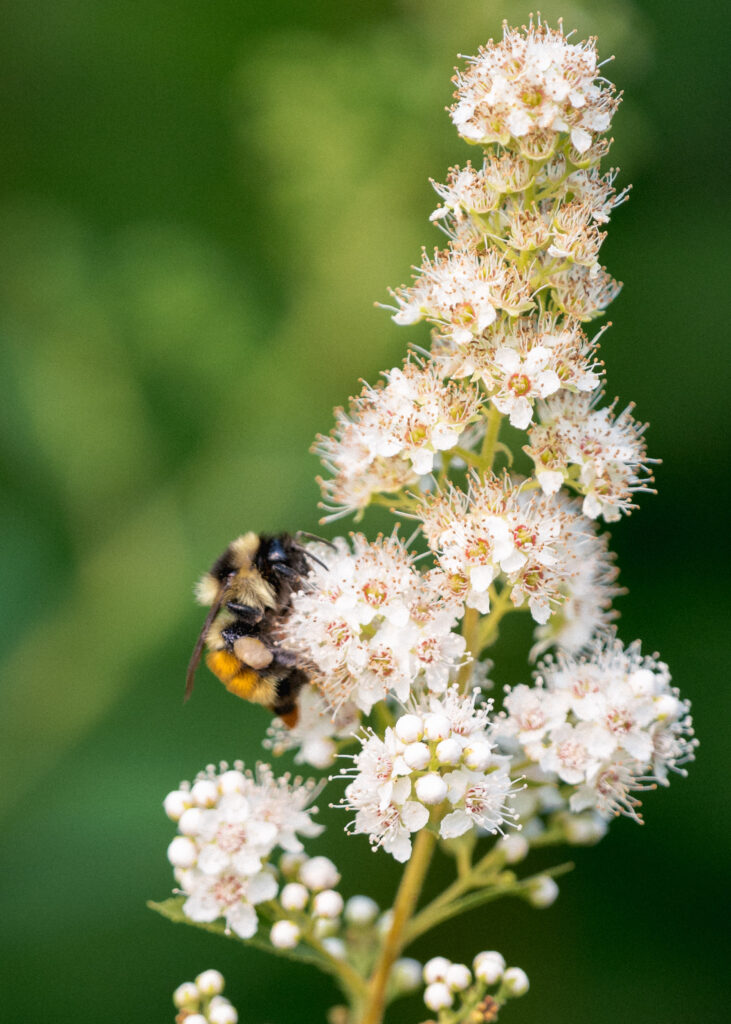 Meadowsweet (Spiraea alba) is a medium-sized shrub with wonderful conical flower heads. This orange-belted bumblebee is making quick work of the array of cream-colored blooms.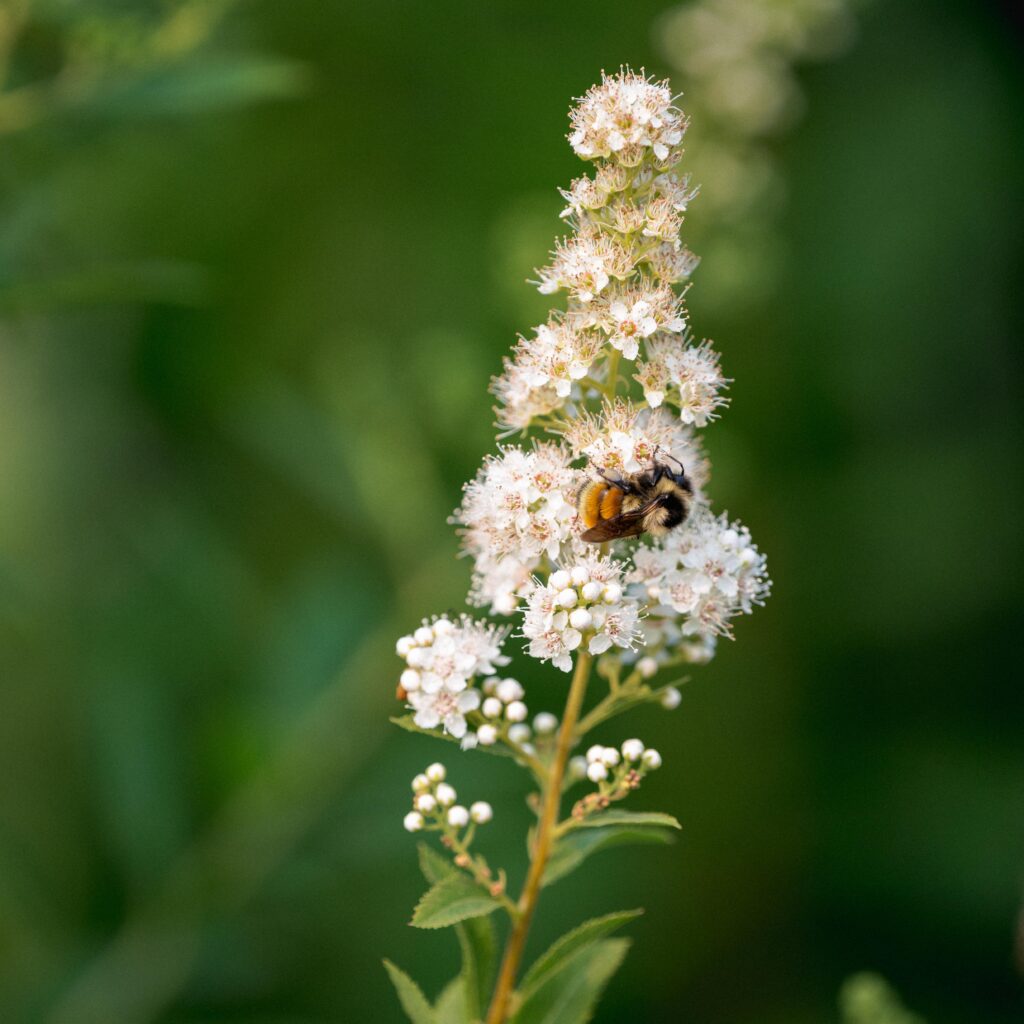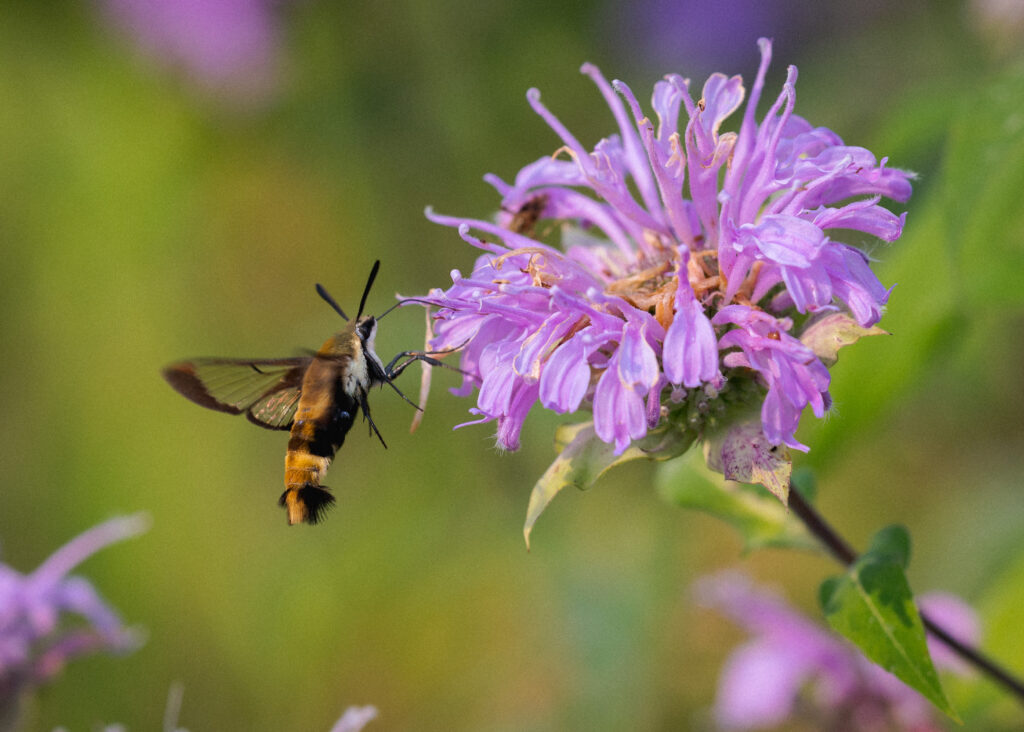 Wild bergamot (Monarda fistulosa) is a pollinator favorite. This snowberry clearwing moth works in a circular pattern around the bergamot blooms collecting nectar with it's long proboscis.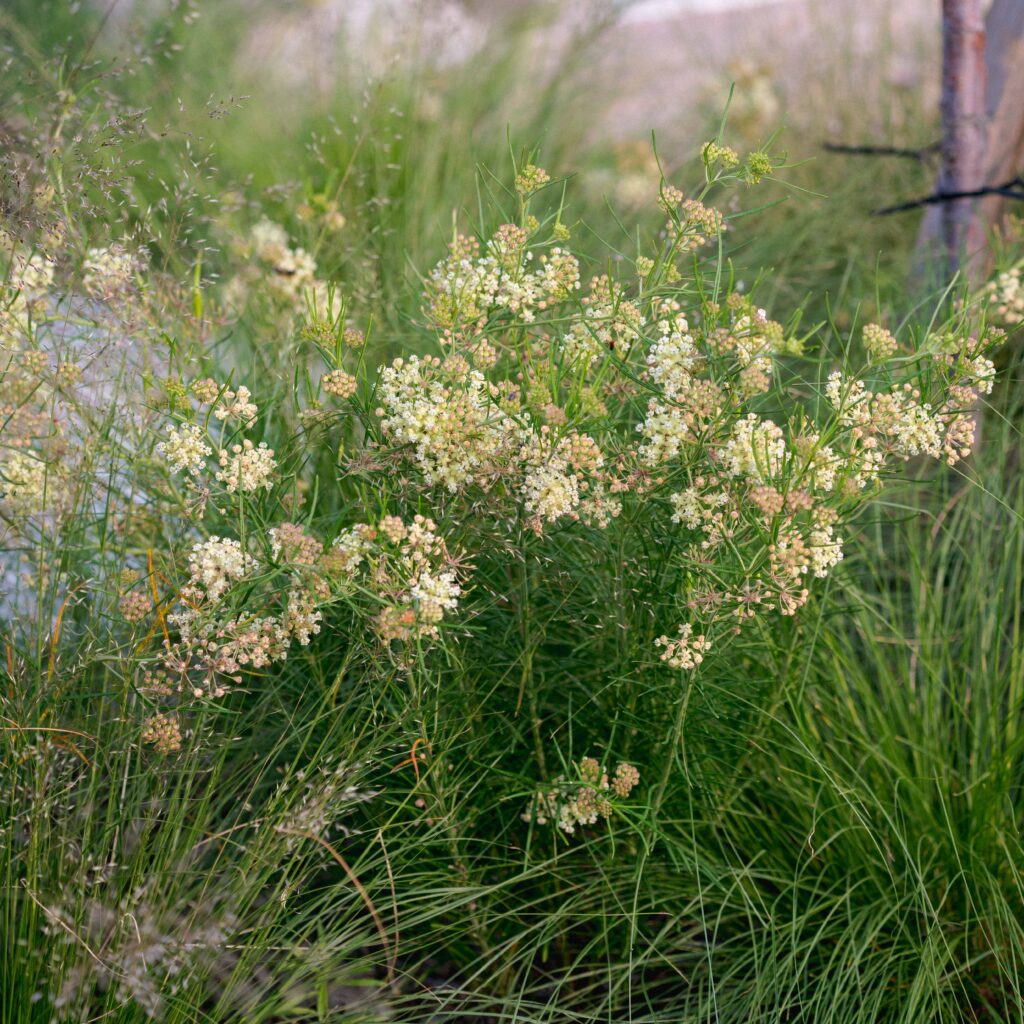 A unique member of the milkweed family the whorled milkweed (Asclepias verticillata) has very slender, needle-like foliage. Although it has the ability to host monarch butterflies, they tend to prefer milkweed species with larger leaves.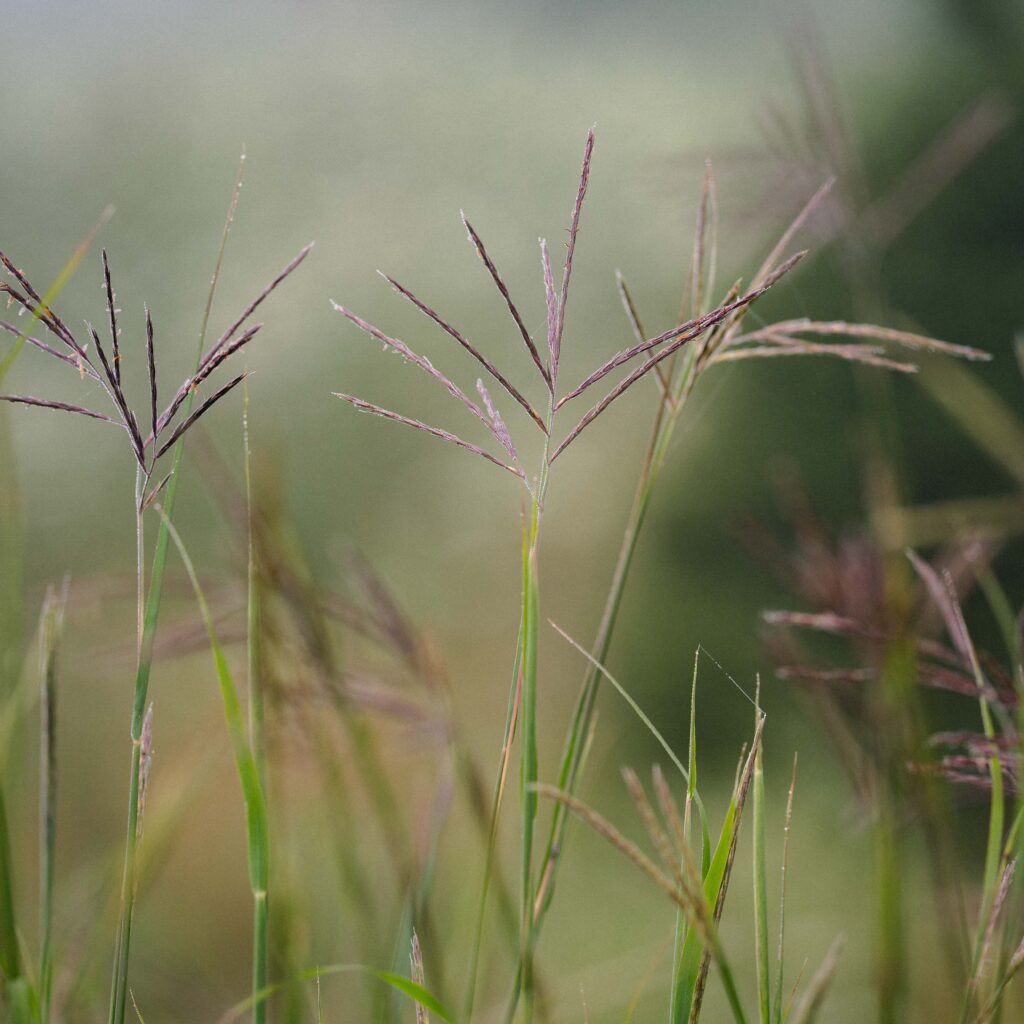 The tall, slender architecture of the big bluestem (Andropogon geradii) has an air of serenity as it sways gently on this foggy morning.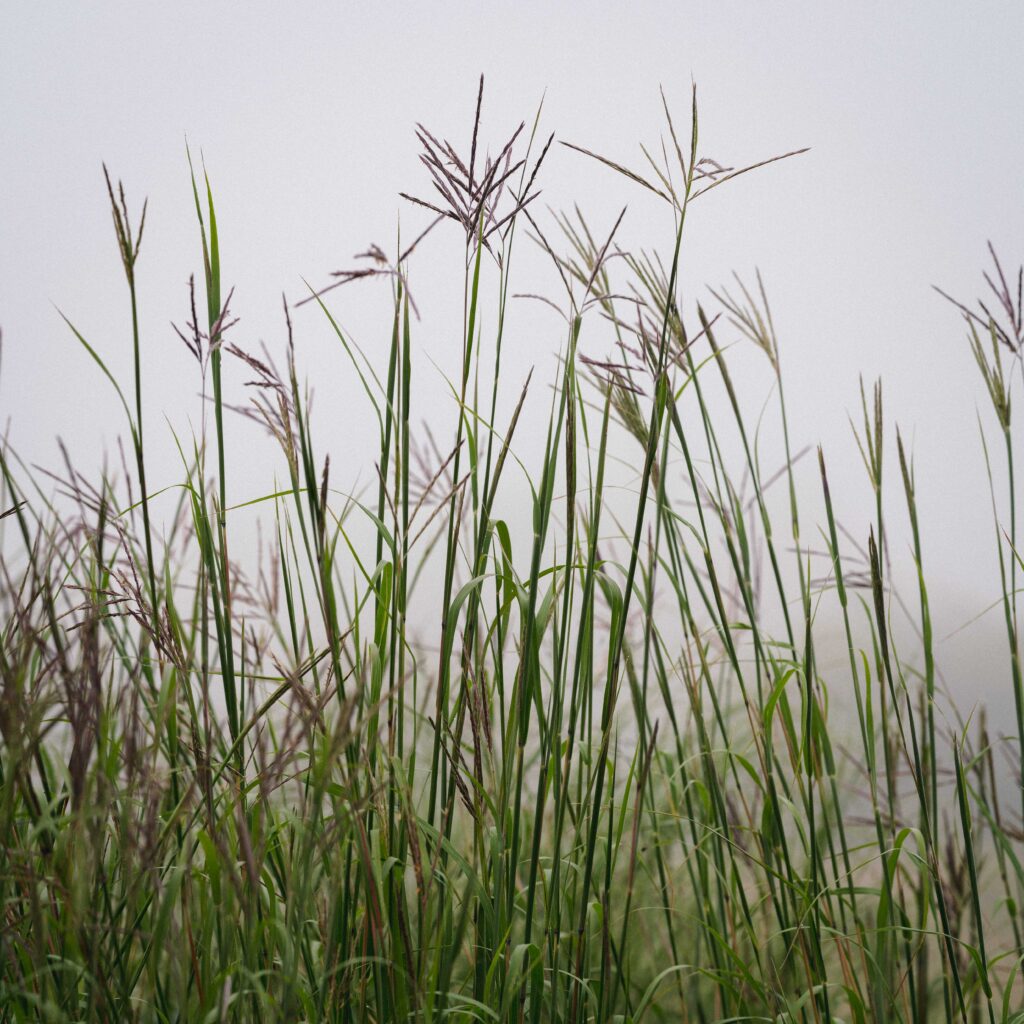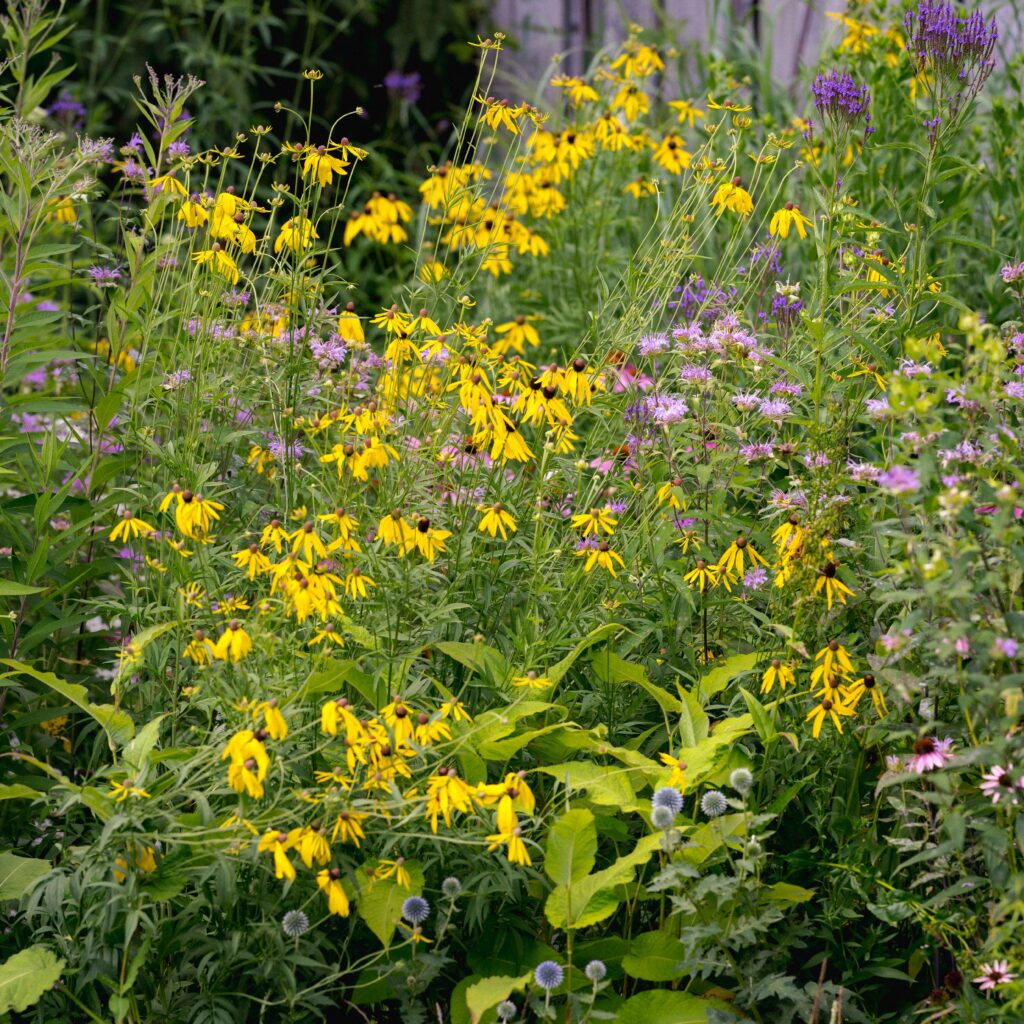 Grey-headed coneflower (Ratibida pinnata) and wild bergamot (Monarda fistulosa) partner amongst other species to accentuate the wild feel of this natural garden.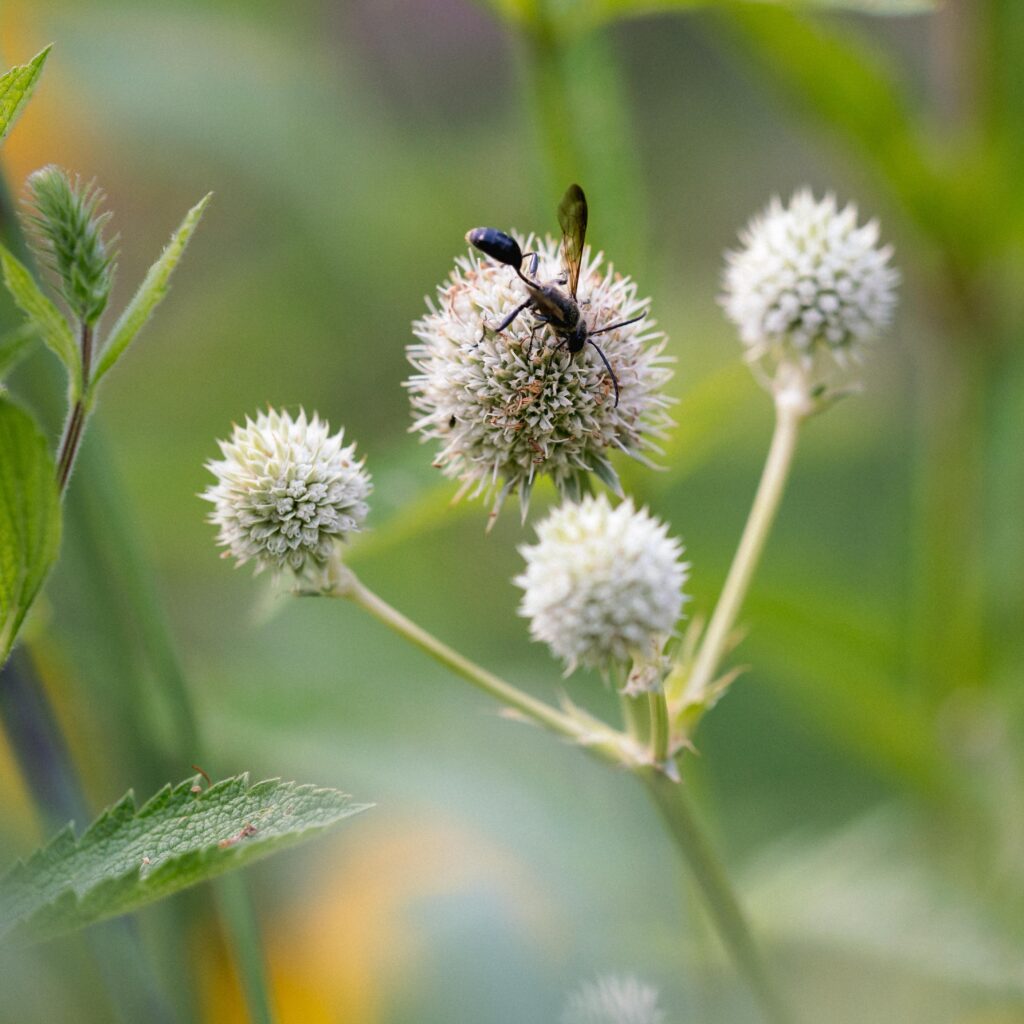 Bristly, globular blooms of the rattlesnake master (Eryngium yuccifolium) are strange yet visually attractive. Although these blooms are not buzzing with your typical pollinators, they still attract a variety of native insects, such as this thread-waisted wasp.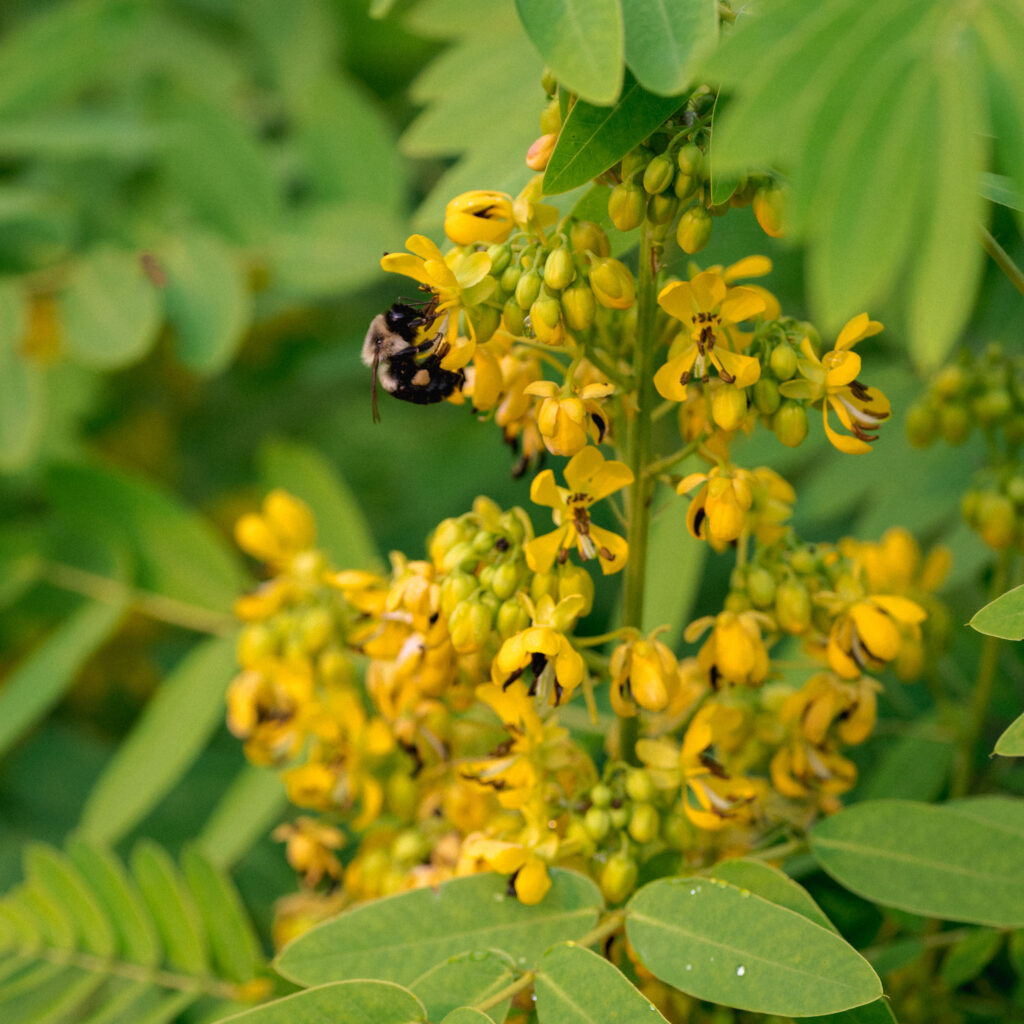 The wild senna (Senna hebecarpa) boasts of a profusion of yellow blooms that are highly attractive to bumblebees.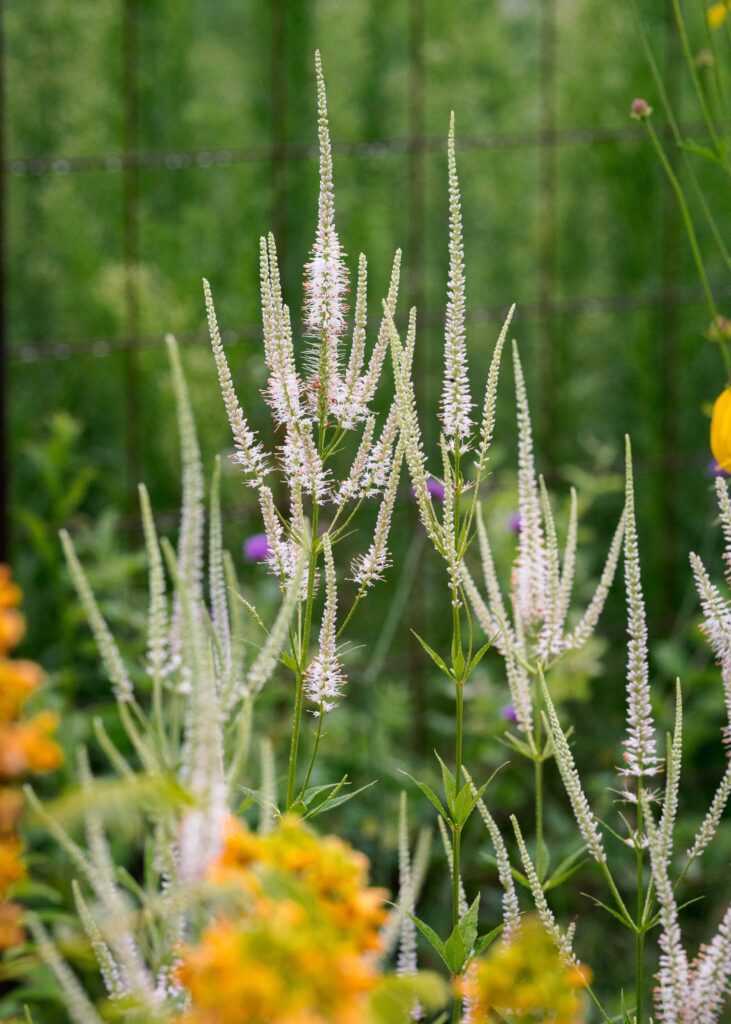 Culver's root (Veronicastrum virginicum) has an angular, vertical posture with it's spiky, white blooms and tall stature.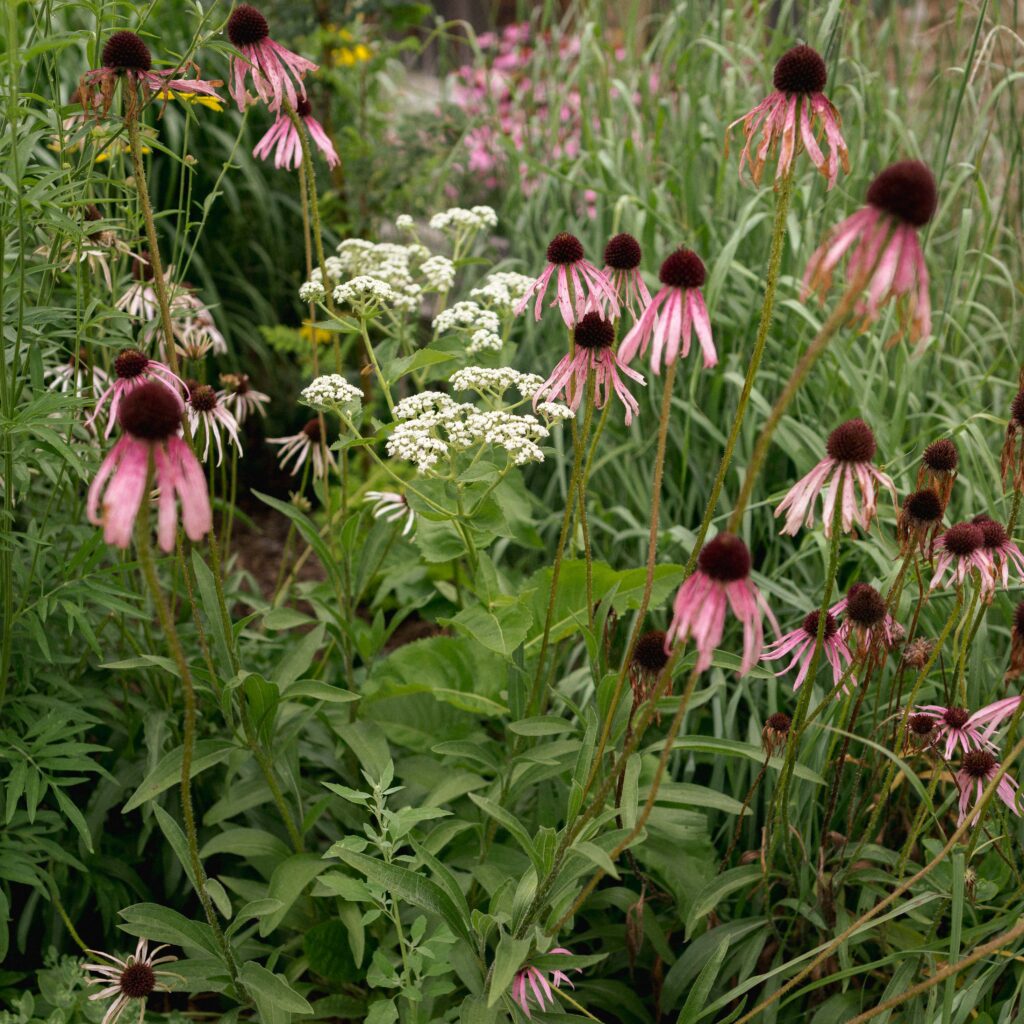 Wild quinine (Parthenium integrifolium) has unique, knobby blooms. It provides a pleasing contrast with species that display colorful flowers, such as this pale purple coneflower.