For a while now we have been asked by many clients and visitors to the farm
"What are the best plants for pollinators"? 
"When can I expect my plants to bloom"?
"How many should I plant"?
"What about my soil conditions"?
"What if my garden is in full sun"?
We have complied some lists we call Kits to help you answer some of these questions and help you plan your garden to help pollinators through out the season. Come and see us. We are here to help.
Although there are many introduced species and cultivars of plants that may be attractive to pollinators we here at Not So Hollow Farm specialize in plants that are native to Ontario, Canada. Native Plants are the best choice to help promote Native Pollinators since they have evolved together since the beginning. The upside to all of this is that honeybees like them too!
You may have heard this before but we are Passionate People Perpetually Providing Provincially Propagated Pollinator Preferred Plants for a Positive Planet…
In the following Kits we have included Trees, Shrubs and Herbaceous Perennials for you to include in your garden. We understand that not everyone has room for everything but don't want to discount the importance of Trees and Shrubs (like Willows that provide one of the best sources of early pollen in the spring when nothing else is in bloom) in the landscape since they play an enormous role. Don't forget to include plants for habitat (like Raspberry since native bees nest in the old canes) and larval hosts (like Milkweed that  Monarch Butterfly caterpillars eat).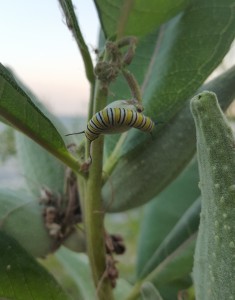 Biodiversity is a win/win framework for a balanced ecosystem. With a balanced ecosystem there all the plants and animals including insects work together in harmony.
We generally recommend that you plant at least three of each plant and that you should have a minimum of twelve plants with three different plants blooming throughout the season. This can be achieved since there is a lot of overlap with each of your choices.
So whether you are planning a municipal park, a large estate property, increasing your crop yield,  have a small urban garden or even want to plant a container for you balcony we can help you get started.
All of our Native plants at Not So Hollow Farm are sourced and propagated to be free of neonicitinoids.
Kit 'A' 
Native Pollinator Plants for Full Sun with Dry to Medium Soil Moisture
KIT A

Kit 'B' Native Pollinator Plants for Full Sun with Medium to Moist Soil Moisture
KIT B

Kit 'C' Native Pollinator Plants for Full to Part Sun with Dry to Medium Soil Moisture
KIT C

Kit 'D' Native Pollinator Plants for Full to Part Sun with Medium to Moist  Soil Moisture
KIT D

Kit 'E' Native Pollinator Plants for Part Sun to Shade with Dry to Medium Soil Moisture
KIT E

Kit 'F' Native Pollinator Plants for Part Sun to Shade with Medium to Moist Soil Moisture
KIT F