Rumour has it…snow's a comin'! Perfect for setting the mood for making a winter wreath!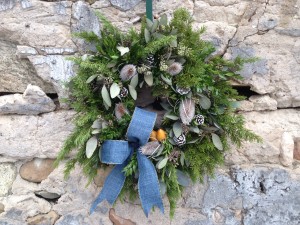 Beginning on Thursday, November 17th join us for Winter Workshops at the farm.
For 2016 we have added evening workshops, more daytime workshops during the week and also some Sunday workshops to help fit in to your busy schedule. Bring your friends,
family or the gang from work and spend some quality time before the mad rush of the holidays. As always, if any of the dates don't suit, if you have a group of six or more, we can arrange a private class for up to 10 participants.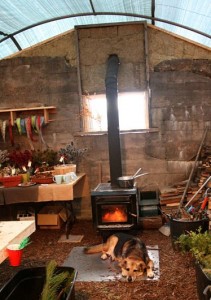 Settle in by the fire in our cosy hoop house, pour yourself a mug of steaming hot apple cider and get creative!
We have a variety of natural greens including local white pine, red pine, fraser fir, white cedar, blue spruce, berried juniper as well as premium accent greens imported from USA. We also have a selection of locally sourced natural decor items.
Click Here  to pick a date and register for a workshop
New this year! We have selected 7 pre-made unique wreaths that are available online and can be shipped anywhere within North America. The prices listed include shipping to destinations in Ontario Click Here. Nothing quite compares to opening up a gift of fresh greens that arrives in the mail. We also have a selection of wreaths and urn inserts available for purchasing at our farm.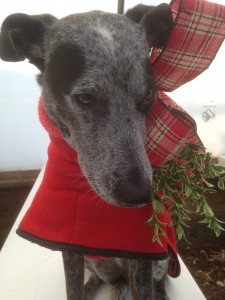 We hope to see you at the farm!