Want to help pollinators around your home? Check out Viki's new creation of Pollinator Totes. All of the plants are organically grown and are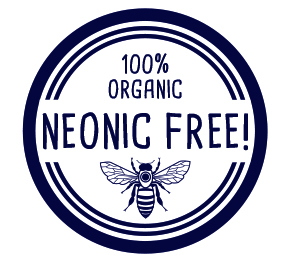 100% Neonicitinoid and GMO free. Even the soil mix is organic!  The Pollinator Totes themselves are an attractive dark brown and  manufactured with a fabric made of recycled pop bottles.
You might not be aware that depending on where you source your bedding plants they may actually be toxic to insects including pollinators.
The annuals and herbs that Viki has chosen
will bloom throughout the growing season and thus fill the gap between bloom times of the other plants in your garden. This provides a continuous source of pollen and nectar for our native bees, honeybees as well as many other pollinators. The plants have been carefully selected for their appeal to pollinators. If you don't have a garden you can place them anywhere you would like a splash of pollinator friendly colour.
Pollinator Totes also make great gifts. Don't forget Mom on Mother's Day!
Viki has come up with an attractive combination of plants that thrive in either full sun or part-sun conditions. Some of the components are perennials that can be planted in your garden at the end of the season.
We will have a limited number of  pre-planted Pollinator Totes now available for the 2016 season at a cost of $80 plus HST. To order or reserve yours today.
Contact Viki at 705-627-8004 or viki@notsohollowfarm.ca
Reservations will be done through email only and must be picked up at the farm between May 20th and 28th 2016. Any Pollinator Totes not picked up by May 28th 2016 will be on a first come first serve basis. When they are gone they are gone…