National Pollinator Week at Not So Hollow Farm
Last month during National Pollinator Week 2015 we had our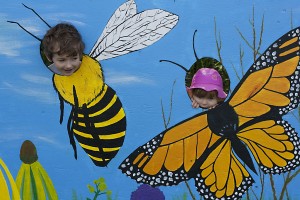 Bees to Butterflies… and Beyond event at Not So Hollow Farm.
The weather was better than could be expected and we had a great turnout. Our sincere thanks to all who attended and helped to make the day a success. It was encouraging to see all of the interested folks engaging during National Pollinator Week 2015 to celebrate and learn more about how to preserve, protect and promote pollinators.
Testimonials
Here's what some of you had to say after the event:
"Congratulations on your event!  Well done."
"My husband and I would just like to say we enjoyed your festival very much."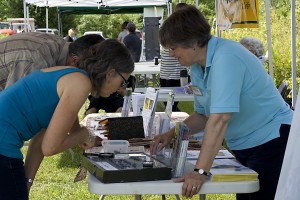 "The movies and info sessions were informative and a lot of fun."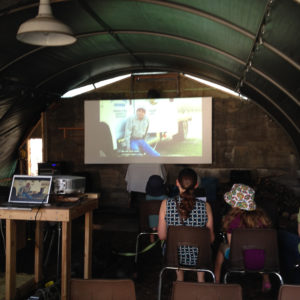 "We would especially like to thank Ivan for all the help he gave us when we were purchasing a few trees from your farm he was helpful and knowledgeable about the trees we bought thanks again for the fun day and we will be returning to buy more trees from you in the near future."
"My family visited your "Bees to Butterflies…and Beyond" a few weeks ago. We  wanted to let you know how much we appreciated your efforts to make our short (and late) visit worth our while. Next time we will make a note of showing up earlier."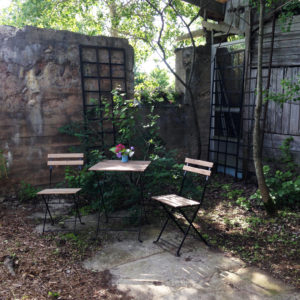 "We walked some of your property and very much enjoyed the shade in your barn garden."
"The puppet show was very entertaining, the marionettes very impressive."
"You event was great and I really enjoyed seeing your nursery with all the wonderful species."
"The puppet show was entertaining and should be taken on the road to schools and/or outdoor education centres.  It certainly was going back to nature by making the characters out of nature– something today's children have no idea to do since they live in a plastic world.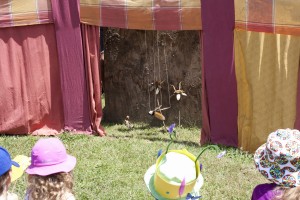 The presenters were excellent and I learned a few things."
"Thank you again and best regards."